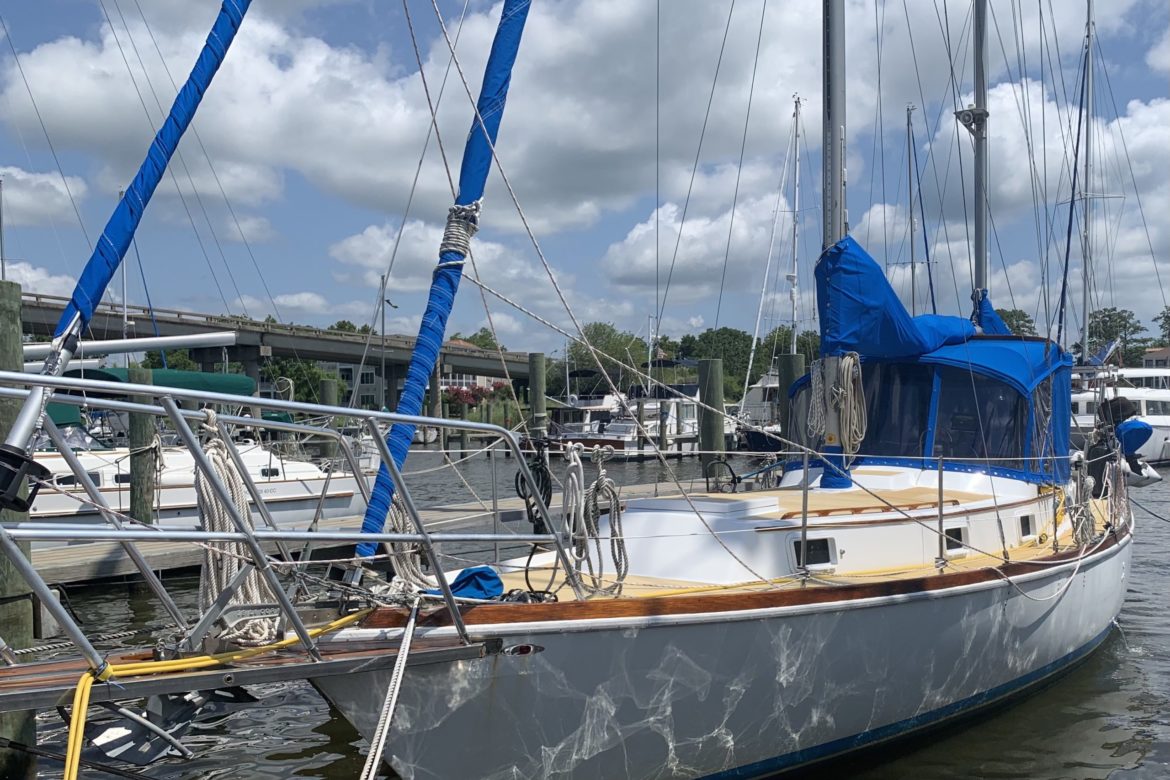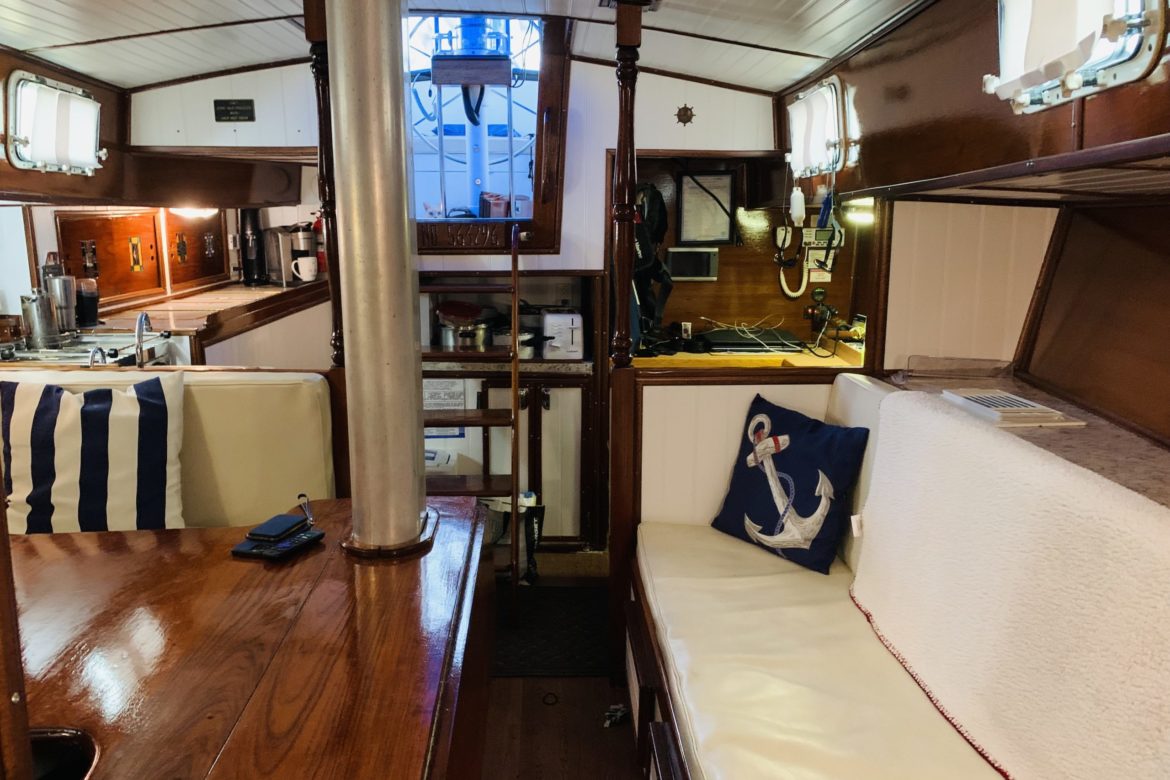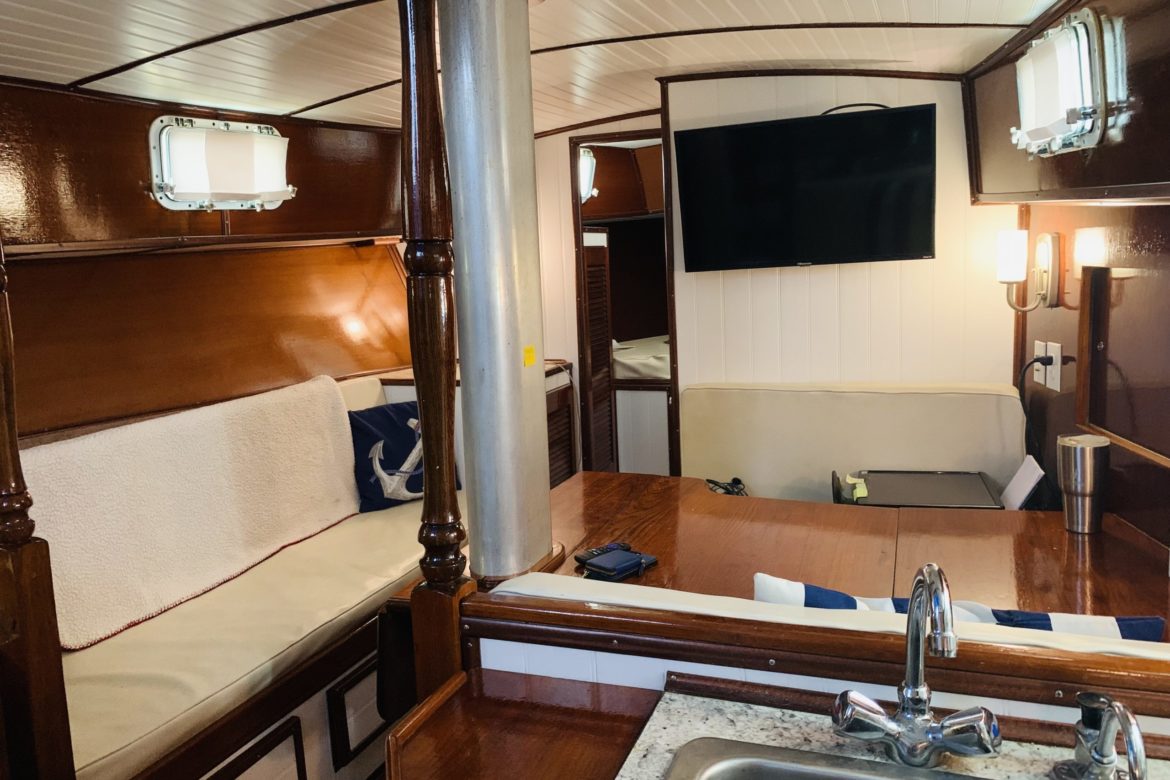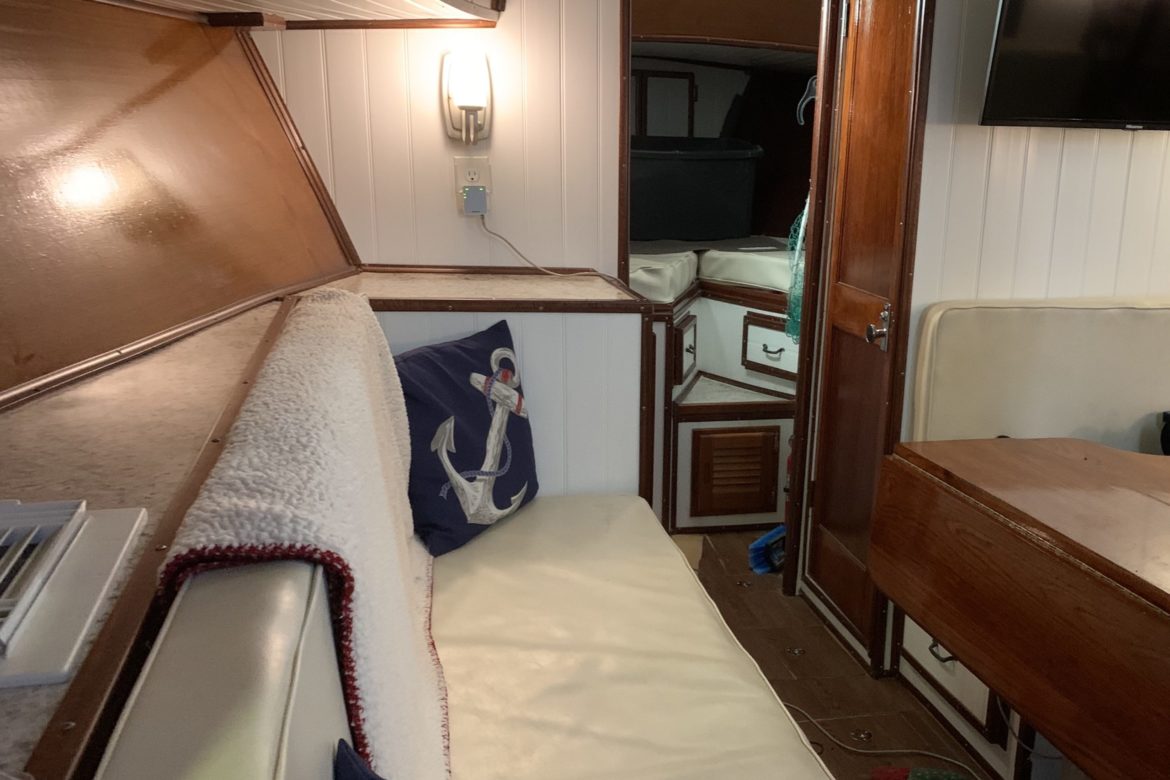 1974 Gulfstar 41 Center Cockpit Sailboat | 41ft
Live Aboard, Sail the Seas in Safety and Comfort Gulfstar 41 Center Cockpit Ketch SV IMPATIENT WINDS
Imagine yourself aboard a beautiful ketch, fully rigged and sailing calmly on a beam reach cruising to another dream destination…
This well built, sea kindly cruising sailboat has a great reputation for living aboard and easy sailing. Owned by a licensed captain and Master Marine Surveyor, the yacht is impeccably maintained, clean, and dry, and has been continuously updated. Three maintenance logs (engine, sails, general maintenance) reveal the owners' high standards of vessel performance and condition.
Living aboard, enjoy the convenience and privacy of two heads and two large staterooms, and the luxury of a spacious galley. Under sail, the ketch rig is a great choice for couples that provides quite a few options for various weather conditions and situations.
SV IMPATIENT WINDS is recently back from Tampa, FL and is ready to take you and your family wherever you want to sail. Call to make a reservation to see this classic Gulfstar 41 today!
Repairs and upgrades since 2018 include:
New propane stove, tank with reducing regulator, feed line and remote shut off valve
New LED running lights
New head stay and roller furling system
Repainting the deck non skid
Replacement of all interior and overhead panels
Varnishing of all interior areas
Rewiring of the vessel with new outlets and LED lights
Replacement of the entire plumbing system including new pumps
Gulfstar Yachts, which produced 2,500 boats in the 1970s and 1980s was launched and managed by Vincent Lazzara. Lazzara is also the designer of the Gulfstar 41 Center Cockpit Ketch. In 1990, the company was sold to Viking Yachts. Lazzara's sons moved on to found Lazzara Yachts, a mega-yacht builder that still builds boats out of the Tampa Bay area.